... CURRENTLY UPDATING ...
LAMBA FOREVER MANDRAKIZAY
08.07 — 25.11.2023
HAKANTO CONTEMPORARY
Yesterday, here and now, forever and ever.
In any attempt of a cultural representation of Madagascar, the lamba is an indispensable component.
Lamba lamba lamba ary lamba ihany.
At the crossroads of all that the lamba can currently mean and represent, the LAMBA FOREVER MANDRAKIZAY exhibition sheds light on the immutable yet delicate nature of this fabric. Reflecting the spirit of projects undertaken by Hakanto Contemporary, it offers the public a multidisciplinary perspective and multiple visions on this textile piece, which is more than just a medium. The exhibition showcases the plurality of artistic approaches as well as the diversity of aesthetics.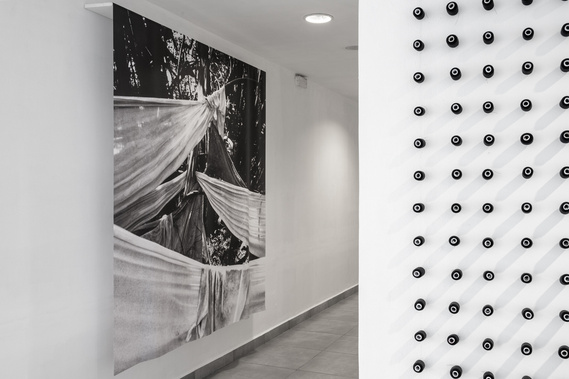 FROM A TO A
19.07 — 19.08.2023
AUX DOCKS D'ARLES
Galerie Aux Docks d'Arles present the group show "FROM A TO A" with six malagasy photographers. The aim of the exhibition is to showcase the new generation of documentary malagasy photographers documenting their own country from within.
Curated by Rijasolo and Marie Lelièvre, and supported by Fond Yavarhoussen.
FESTIVAL MANIFESTO
01.09 — 01.10.2016
PLACE SAINT PAUL, TOULOUSE, FRANCE
Moraingy & Fady Kambana, two exhibition of Christian Sanna, winner of the Grand Prix ETPA will be presented at the Festival Manifesto in Toulouse, France.